When most people hear the world plumbing, they typically think of two things: all the pipes that are under their bathroom sink and an image of work pants that seem to slide down a little too low! Did you know that the team at A1…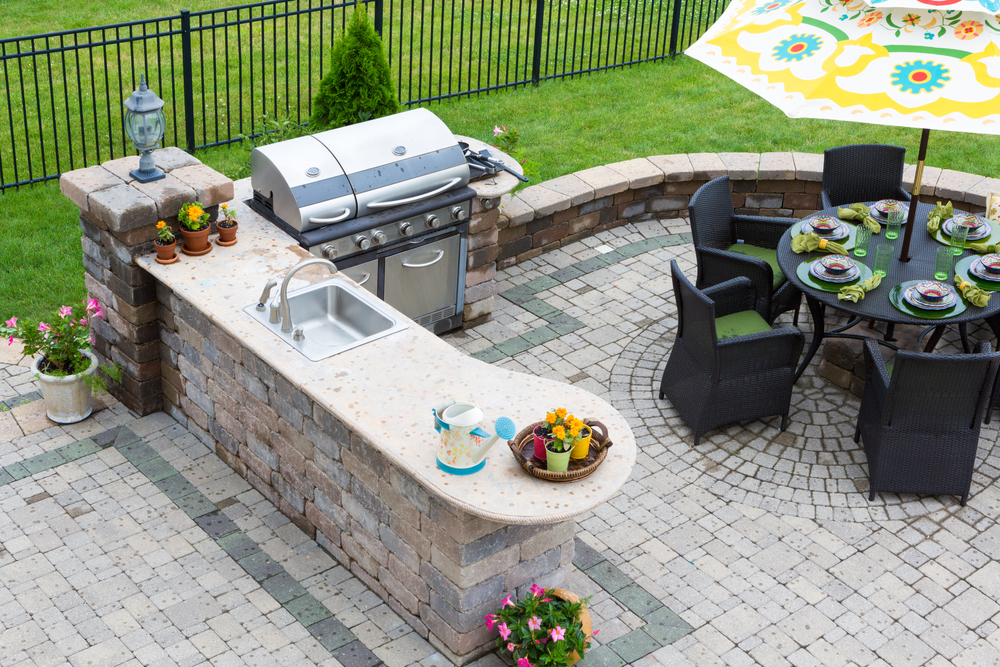 When most people hear the world plumbing, they typically think of two things: all the pipes that are under their bathroom sink and an image of work pants that seem to slide down a little too low! Did you know that the team at A1 Choice Plumbing and Drain can do much more than fix your leaky pipes? (We also all have great fitting pants equipped with state of the art plumbing belts)
A1 Choice Plumbing has a team of expert gas fitters and heating experts on staff that can help you create the dream backyard you have always wanted. After a long, snow filled winter, we all deserve to enjoy the summer months while they are here. Does your current property remind you of a summer oasis? No? We can help with that.
Sizzle
What is the most crucial aspect to a great summer party? The grilled food of course! Hamburgers, steaks, corn on the cob and zucchini are the BBQ's best friends; now it's time for you to put your chef hat on and cook for all your friends.
Hmm. No flame? You forgot to fill up your propane tank didn't you? It has happened to all of us, except those of us who have their BBQ hooked up to the natural gas of their home. Natural gas is cheaper than propane, and you will never have to leave mid party to fill up your tank again. Manipulating the gas lines of your home is definitely not a do it yourself job- I think we have all watched a movie or two where a gas leak goes bad. Lucky for you the team at A1 Choice can have your BBQ safely hooked up and grilling in no time!
If you are hooking up a permanent natural gas BBQ box or grill, you may also want to consider adding an entire mini kitchen to go along with it. An outdoor kitchen will give you ample amounts of room to prep all your meals and serve your guests. No more running back and forth from inside to your grill out back.
Smoke
If backyard BBQ's don't remind you of summer, sitting around a campfire must tickle your nostalgia a little. Bring out the hot dogs, marshmallows, cold beverages and songs!
If you have been a resident of the Okanagan Valley for long, you know that often in the summer, a fire ban can be placed on the region. No more backyard campfire? The fire ban won't ruin the fun of your and your friends if you have a natural gas fire pit set up by A1 Choice Plumbing. That's right. Natural gas isn't just great for cooking your food, it can also be used in a fire pit. Invite your neighbours and friends over during the ban to enjoy a beautiful fire and become the hero of summer!
If you are more concerned with warming up out back and less concerned with roasting marshmallows we can even look into installing an outdoor fireplace to keep everyone toasty on the coldest evenings in the valley.
Shower
Grilling and enjoying summer fires is great, but sometimes instead of heating things up you need to cool down. A fantastic addition to any summer ready backyard is an outdoor shower which can easily be hooked up by the A1 Choice Plumbing team.
This can be a simple structure used to quickly cool off, or to clean up before and after swimming if you are lucky enough to have a pool. An outdoor shower can also be a major addition to the style and theme of a backyard. Many individuals who love being outside enjoy utilizing a Bali style outdoor shower on a daily basis during the warm months- just make sure you are blocked from the view of your nosey neighbours!
BBQ's, kitchens, fire pits and showers; whatever you are dreaming of, A1 Choice Plumbing and Drain can make that dream a reality! Give us a call today and explain your vision and we will provide a completely FREE estimate.