Plumbing tips from A1 Choice Plumbers in Kelowna & West Kelowna Water is one of our most valuable environmental resources. With our hot & dry climate, water conservation in the Okanagan is especially important! According to the Okanagan Basin Water Board (OBWB), residential indoor water use…
Plumbing tips from A1 Choice Plumbers in Kelowna & West Kelowna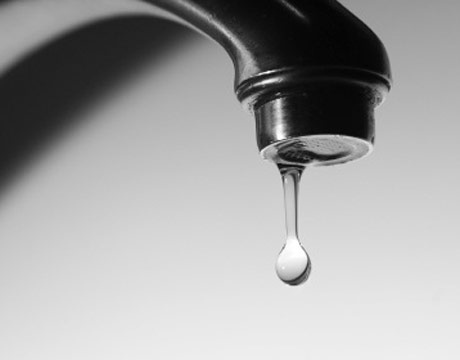 Water is one of our most valuable environmental resources. With our hot & dry climate, water conservation in the Okanagan is especially important! According to the Okanagan Basin Water Board (OBWB), residential indoor water use accounts for 7% of all water used in the Okanagan valley. Water conservation also affects your bottom line, saving water means savings in your pockets. Even if you aren't on a water meter yet, such measures will likely be introduced in the future. Learning how you can be "WaterWise" in your home now will help your pocketbook and the environment. The following are water conservation tips from the Regional District of Okanagan-Similkameen:
Inside Water Reduction Ideas:
Kitchen
Dishwasher: Make sure that the dishwasher is totally full when using it. Using the dishwasher to wash a full load of dishes requires less water than if you were washing them by hand. The dishwasher uses an average of 1.4% of the water consumed within a household per day.
Kitchen Faucets: By installing a low flow faucet aerator you can reduce the amount of water that flows out of your taps. Regular checks for leaks above and below sinks are also key in reducing water waste. Household faucets use about 15% of the water used in a household per day. One faucet dripping at one drip per second can waste up to 757 litres of water a year about 195 4L milk jugs!
Cold Water: Place a jug of water in the fridge. This will reduce the amount of time spent running the tap for cold water. When water has had a chance to sit the chlorine has a chance to dissipate, this will remove the chlorine flavour from the water too.
Washing: When washing dishes by hand don't run the tap for rinsing.
Fruits and Veggies: Wash your fruits & vegetables in a pan of water or fill the sink with water instead of running the tap.
Bathroom
Shower: By installing low water usage shower heads the amount of water used can be drastically decreased. The average household uses 17% of its water during showers. Decreasing shower times from 8 minutes to 5 minutes can save up to 28 litres of water (imagine, 7, 4L milk jugs sitting in your shower).
Toilet: Older toilets may use up to 26 L of water per flush, this is an outstanding number when compared to toilets that are high efficiency and use only 6L of water.
Is your toilet leaking? It may be and you might not even know it. By placing food colouring in the tank and waiting 15 min to see if colour appears in the bowl you can detect these silent leaks. Placing a pop bottle filled with water in your toilet tank will also reduce the amount of water your toilet uses; just make sure that it's not in the way of the toilets mechanisms.
Only use the toilet for what it was intended for. Put tissues in the waste basket and food products in the compost.
Bathtubs: Bathtubs are set volumes but there are things that can be done to reduce the amount of water that is used. By making sure that your plug isn't leaking and that your bathtub isn't overfilled, you can reduce water usage. Also in a draught, reusing this "grey water" to water plants or the lawn can be effective; however, caution should be utilized when reusing this water because many soaps contains harmful phosphates and nitrates that can damage plants.
Taps: While brushing your teeth turn off the tap. Running the water when it's not being used isn't necessary.
Laundry
Washing Machine: The single most important improvement that can be made is to replace old washing machines with new high efficiency ones. Traditional washing machines use up 155 litres of water per load versus high efficiency machines that use only 87 Litres of water per load.
Washing full loads of laundry is the most efficient way to wash clothes, even if the machine has adjustable water levels.
More Tips
Here is some helpful information on how to read your water meter from the City of Kelowna:
ODOMETER: Reads in cubic metres. The black wheel is a decimal, so the consumption on this metre is 5443.7 CM.
TRIANGLE: Measures flow as slow as 0.5 litres (1/8 gallon) per minute.
SWEEP HAND: Ten complete revolutions = one cubic metre.
To monitor your daily water use, take a reading at a set time of the day then take another reading the same time the next day. The difference between the two readings is your water consumption for the day. Or, take a reading at night before you go to bed and the first thing in the morning when you wake up. If no one has used the bathroom in the night, the readings should be identical. If they're not, you may have a leak.
If you are concerned with potential leaks or are considering installing water-saving measures in your home, call a professional plumber! A1 Choice Plumbing & Drain offers professional, 24/7 plumbing services in Kelowna and West Kelowna. Call us today!