Heating tips from A1 Choice Plumbers in Kelowna & West Kelowna Too many homeowners take their furnaces for granted. They simply turn the thermostat on and expect warm air to come from the vents. But a broken down furnace during the middle of a cold winter…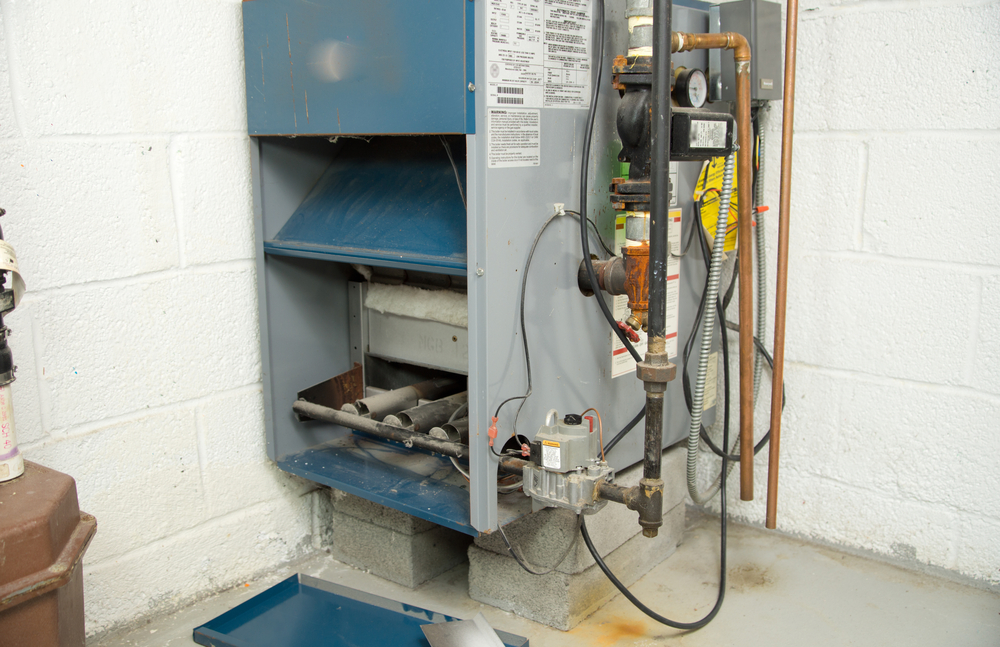 Heating tips from A1 Choice Plumbers in Kelowna & West Kelowna
Too many homeowners take their furnaces for granted. They simply turn the thermostat on and expect warm air to come from the vents. But a broken down furnace during the middle of a cold winter is a major hassle. While modern heating, ventilation, and air conditioning (HVAC) systems are often energy efficient, they do still need maintenance from time to time. That is why scheduling a tune-up by a licensed and certified professional this fall will ensure that your furnace is in good working order before the cold weather hits. A yearly maintenance inspection keeps your HVAC running smoothly and efficiently, and will improve your energy savings and lower your utility bills. And by monitoring your HVAC performance and condition, you will give it a longer lifespan and significantly lessen the possibility of an expensive furnace breakdown in the future.
REGULAR MAINTENANCE
The regular maintenance of your furnace has many advantages. First off, it saves you money on repairs by catching small problems before they become big, expensive problems, and prevents breakdowns before they occur. Giving your furnace a tune-up in the fall, before the cold weather hits, is cheaper, faster, and certainly more convenient than suffering a breakdown in the winter and waiting in a cold home for repairs. Regular maintenance helps ensure proper airflow throughout your home and keeps you and your family safe by detecting leaks, because even a small combustion problem can lead to gas leaking into your home or dangerous carbon monoxide levels. The cleaning and inspection of the furnace burner and heat exchanger will ensure the continued safe and efficient operation of your furnace. Regular furnace maintenance is also important for your manufacture warranty. If you do not have regular maintenance done by a licensed professional it may void the warranty.
SELF-MAINTENANCE TIPS
Along with regular professional maintenance, there are a few furnace self-maintenance tips you should be aware of to keep your furnace running as efficiently as possible. Make sure nothing flammable is stored next to your furnace, and dust the outside of your furnace regularly. Test your furnace while it's still warm out, and switch your thermostat to the heating mode. Most importantly, change your filter regularly, especially during heavy use. For additional safety, install a carbon monoxide detector and test it monthly.
FURNACE FILTER
The most important thing you can do to save money on heating is to regularly change your furnace filter. There are several reasons why changing your filter on a consistent basis can benefit you. As dirt and debris accumulate in your filter, air has trouble passing through, and your furnace has to work increasingly hard just to function. Not only that but your health can be at risk from the fine particles (such as pollen, bacteria, lint) stuck in the dirty filter and being constantly circulated in the air when the furnace is on. Also, from a financial standpoint, when a clogged filter is causing your furnace to work extra hard, your utility bills will increase because of the extra energy that is being consumed. The inexpensive cost of changing your furnace filter on a regular basis is nothing compared to the money you'll lose if you let clogged filters wear your furnace out. You'll want to change your filter at least every 2 months during the winter, and filters that are washable need to be cleaned every few weeks and should usually be swapped out every 3-5 months.
Over time, little issues can turn into big problems that threaten your comfort and shorten the life of your furnace. Invest in regular maintenance and your furnace will stay efficient and keep your family comfortable for years to come.
One of the best methods to do furnace maintenance is to call in a HVAC professional. At A1 Choice Plumbing and Drain, our technicians are trained to watch out for possible issues and resolve them before they blow out of proportion.
We ensure that your furnace will function without incident all winter, so that you and your family are always kept warm and comfortable. Contact us today to book your fall furnace tune-up.