Plumbing tips from A1 Choice Plumbers in Kelowna & West Kelowna Watching for signs that your hot water heater is going bad will help you to prepare in advance for the cost of replacing it. How old is your water heater? It's important to know…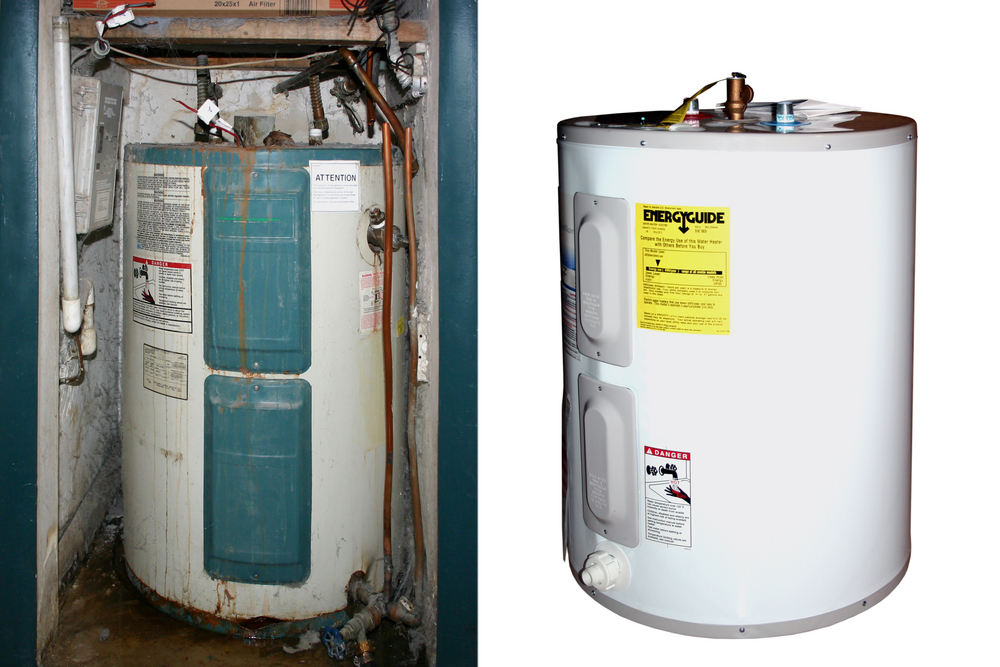 Plumbing tips from A1 Choice Plumbers in Kelowna & West Kelowna
Watching for signs that your hot water heater is going bad will help you to prepare in advance for the cost of replacing it.
How old is your water heater?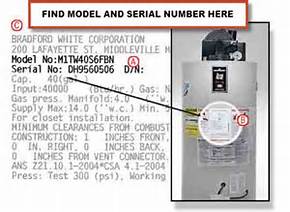 It's important to know just how old your hot water heater is. You can find the age by looking on the manufacturer's sticker on the upper portion of the water heater.
The serial number on this sticker contains the date that the water heater was manufactured. It won't look like how the date is normally written- instead, the serial number will have a date code such as "G051052638". G is for the month and G is the seventh letter in the alphabet, so it represents the seventh month, July. Next, the first two digits of the serial number are 06, which represents the year, 2006. So this water heater was made in July 2006. Each manufacturer has a similar date code, and they can vary; check the manufacturer's website to learn more.
Generally, most water heaters that are more than 10 years old should be considered for replacement. If your water heater is in a location that will not cause damage if there is a leak, you can wait until it develops a leak before replacing it, but that really is not recommended. If your water heater is in a location that will cause damage to your home, you should strongly consider replacing it after 10 years (or before, if any of the following symptoms occur).
Changes in water temperature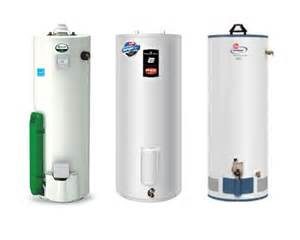 Pay attention to any changes in water temperature. If your hot water tank produces only a small amount of hot water, or ceases to produce hot water at all, this may mean that heavy sediment has deposited in the tank. If this happens, the tank and heater need to be repaired or replaced.
Also pay attention to your hot water heater's recovery time. If the hot water in your tank builds up much more slowly than it once did, this can indicate that the entire system is wearing out and may need replacing soon.
Rusty water
If you discover rusty water coming from your water heater and it only comes from the hot side piping in your home, this can be a sign that your water heater is rusting away on the inside and it may begin to leak soon.
But if you have galvanized piping, you may have rusty pipes. A good test to avoid replacing a functioning water heater is to drain a few five-gallon buckets of hot water out of the water heater. By the third bucket, if the water from your heater is still coming out rusty, then most likely the water heater (not the piping) is at fault.
Rumbling and noise
As a water heater ages, sediment will build up on the bottom of the tank. As the sediment is heated and reheated, it eventually will harden. When this happens, you can often hear rumbling or banging sounds coming from the water heater as it is heating up. This is a sign that the water heater is at the end of its useful life.
The layer of hardened sediment will result in less efficient hot water tanks as the heater will have to use more gas or electricity to heat the water. The extra time spent heating the water will cause more wear on the metal tank and lead to more brittle metal that can crack and develop tiny holes. If you start to hear rumbling from your water heater, keep an eye out for any small leaks. If you find one, then it may be time to replace your water heater.
Also listen for banging noises coming from your hot water tank. A periodic banging sound may be a "water hammer" and is caused when valves in the system shut off without warning. If you hear these occasional banging sounds from your hot water tank, it may be beginning to go bad.
Water around the water heater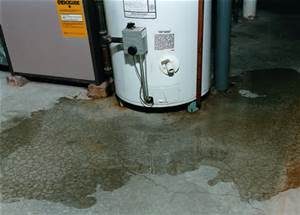 If you notice moisture around your water, you may have a small leak or a fracture in the tank. As the metal heats, it expands and if there are slight fractures, water may leak from the tank. Once the metal has cooled the inner tank will stop leaking. However, before replacing your water heater, make sure there are no other leaks coming from either the fittings or connections to the tank. Also, make sure the temperature/pressure overflow pipe is not leaking. If all of the connections and fittings are dry, it may be time to replace the water heater.
It's also important to check the bottom of the hot water tank for corrosion. Corrosion begins inside the hot water tank due to impurities in the water eating away at the metal over time. A hot water tank that is corroded has exhausted its life span and needs to be replaced.
Don't wait for a catastrophe: Be alert for these indicators that your water heater is about to fail. And if you are unsure, call A1 Choice Plumbing & Drain in Kelowna & West Kelowna for a free estimate on replacement or repair.