Safety advice from A1 Choice Plumbing & Drain in Kelowna & West Kelowna According to this Castanet article the Okanagan area saw the second highest amount of damage from struck gas lines across B.C. last year. Spring is here and sunny weather is on the horizon, making…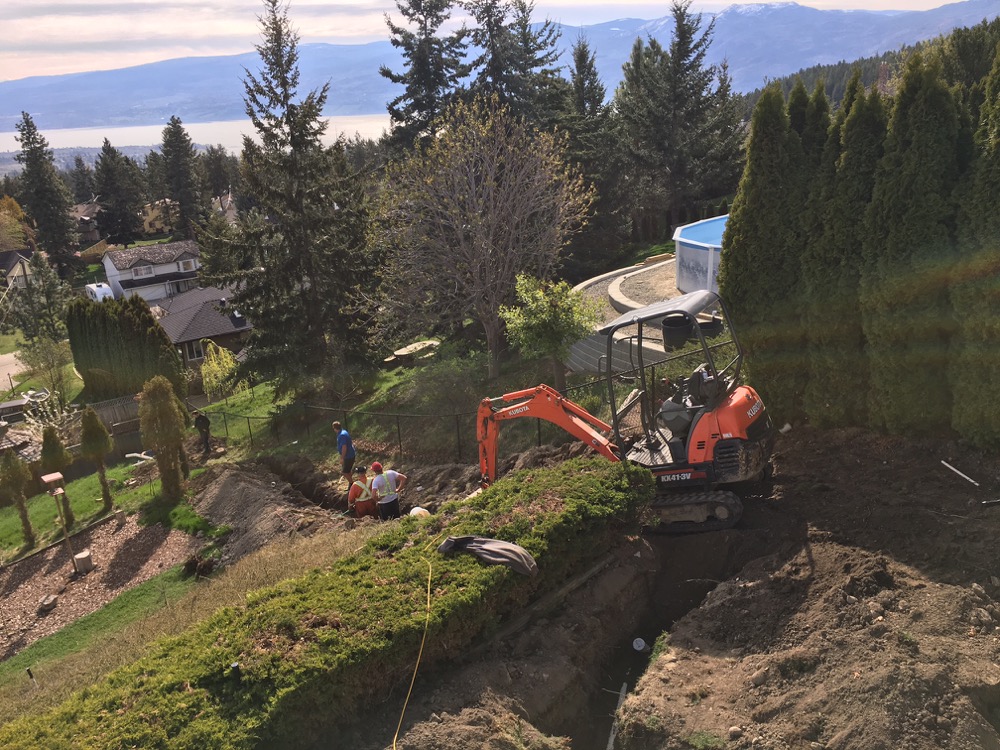 Safety advice from A1 Choice Plumbing & Drain in Kelowna & West Kelowna
According to this Castanet article the Okanagan area saw the second highest amount of damage from struck gas lines across B.C. last year. Spring is here and sunny weather is on the horizon, making it the perfect time to get started on all those outdoor projects that piled up on the household to-do list during the winter months. Whether you're excavating on a job site or digging in your own garden, it is important to find out where gas lines and buried utilities are before you dig.
Sometimes a project is more of a necessity than a desire, for example many Peachland residents will soon be facing the transition from septic to sewer systems. Sewer services can be a big job, fortunately our team makes sewer work hassle-free from start to finish.
COUNT ON US FOR:
Repair, maintenance and replacement of sump and sewer pumps

Water line identification for property developments

Drainage work

Sewer connections – We take care of sewer connections from the excavation of lines, to the pipe connections, to the permits and inspection.

Root removal
Always follow these three easy steps for safe digging:
Call or click: Call BC One Call at 1-800-474-6886 or click on bconecall.ca to make an e-ticket locate request.
Review: Within two business days, you'll receive your natural gas line location information. Review it before digging.
Clarify: Need help understanding where it's safe to dig? Call FortisBC at 1-888-822-6555.
A1 Choice Plumbing & Drain always calls before we dig and to ensure safety is always in the forefront of our dig jobs.