Plumbing tips from A1 Choice Plumbers in Kelowna & West Kelowna Enjoying time at the Lake doesn't mean your Basement has to become One… Seasonal forecasts provided by Environment Canada are predicting a high probability for above average historical temperatures throughout the Interior, spanning between…
Plumbing tips from A1 Choice Plumbers in Kelowna & West Kelowna
Enjoying time at the Lake doesn't mean your Basement has to become One…
Seasonal forecasts provided by Environment Canada are predicting a high probability for above average historical temperatures throughout the Interior, spanning between the months of March and May. Combine that with BC River Forecast Centre's March report stating that the Okanagan snow pack is 123% compared to the predicted amount of run off suggests the likelihood of flooding is higher than prior years.
It's April in the Okanagan, cue sunshine, and BBQ weather, but what's the transition to this lovely weather mean to your plumbing? Without sacrificing any time you could be spending in the sun, A1 Choice Plumbing & Drain can have you prepared for the seasonal transition and minimize the possibility of a flood in your home.
Here are some tips to get plumbing prepared for the warming temperatures:

1) Maintenance of your Sump Pump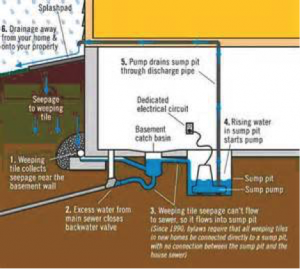 Want to avoid the devastation of a flooded basement or backed up line during the spring showers of April? Stay clean and dry with performing regular inspection and necessary maintenance on your sump pump. Inspections may reveal debris or blockages, and maintenance may ensue if the winter climate imposed cracks due to freezing temperatures. A1 Choice Plumbing & Drain recommends testing your pump BEFORE disaster strikes with pouring a few buckets of water into the pump pit If the pump fails to engage in a matter of seconds your sump pump may be damaged or defective. Extra assurance is felt by home owners who purchase a  back up sump pump which can be utilized in plumbing emergencies till professionals have a chance to inspect your primary pump.
2) Regular Home Inspections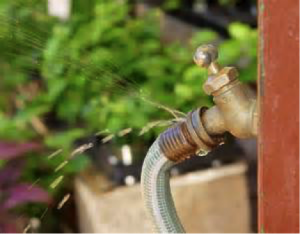 When you purchased the home you were an educated buyer and performed a thorough home inspection, but how long has it been since you investigated your home for damage or leaks? The Okanagan experienced an irregular winter last season with fluctuations in temperature and high precipitation which may have potentially imposed damage to the waterlines that lead to your outdoor spigots. (We're guilty of leaving our garden hoses on the hose bib at times too). If the water supply pipe has experienced freezing, the once solid pipe can expand, causing cracking. This pipe will leak and should be replaced as soon as possible by an experienced plumber from A1 Choice Plumbing & Drain.
3) Maintenance from your Home Inspection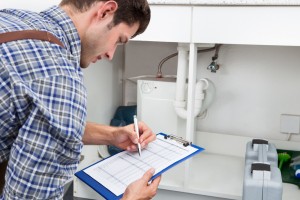 We've found the potential spots for damage and leaks, now maintenance can avoid the problem of unwanted pests becoming new guests in your home. Keep them outside by inspecting your home for any cracks (specifically around outdoor spigots), and near your sump pump line. Caulking the cracks will mean keeping critters outside, where they belong, in addition to preventing unwelcome drafts and saving you on energy costs.
4) Nothing Passes the Eye of a Professional
You've been a diligent homeowner and now its time to add the experience of a plumbing professional. Hiring a certified plumber at the peak of seasonal transitions can ensure you minimize surprises, maintain your biggest investment, and ensure you spend your down time at the lake, not turning your basement into one.
We'd love to help you make the most of the season! For any questions, or to schedule an appointment or free estimate call the experienced plumbers at A1 Choice Plumping and Drain, we service West Kelowna, Okanagan Valley, Big White, and Fintry.