Heating tips from A1 Choice Plumbers in Kelowna & West Kelowna Furnaces are one of the most common heating, ventilation, and air conditioning (HVAC) appliances used to heat buildings. Depending on what area of the country you're in, and how the furnace is designed, it can…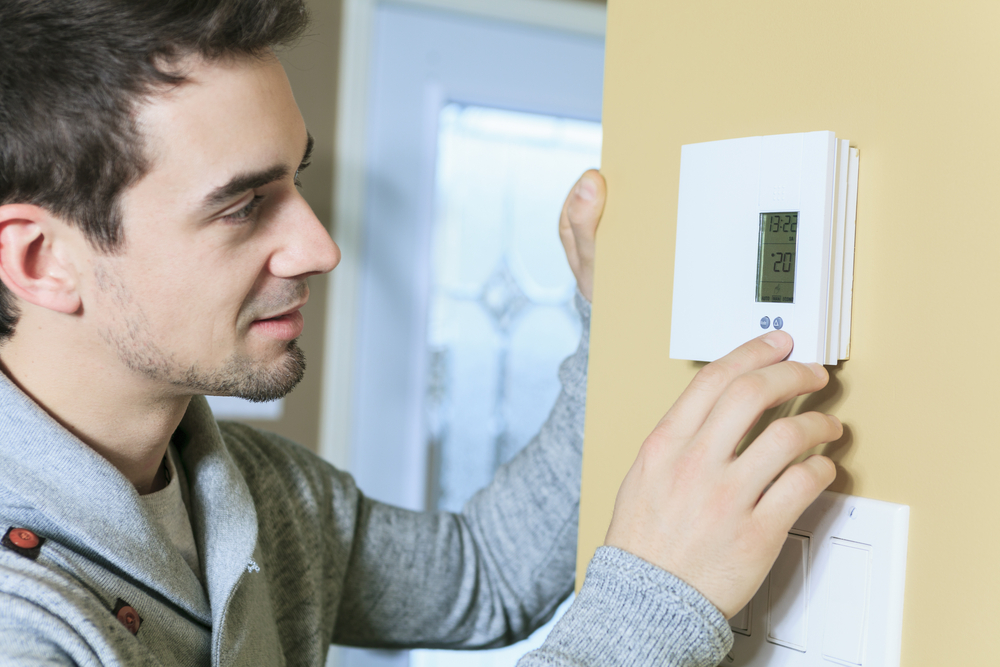 Heating tips from A1 Choice Plumbers in Kelowna & West Kelowna
Furnaces are one of the most common heating, ventilation, and air conditioning (HVAC) appliances used to heat buildings. Depending on what area of the country you're in, and how the furnace is designed, it can be fuelled by natural gas, oil or propane. There are many things to consider when you're in the market for a new furnace. If you're looking for something that provides long-term energy savings, a high efficiency furnace is an excellent option for your home. You may be considering servicing your current furnace or upgrading to a new one. This article will explain what a high efficiency furnace is, how it works, and when to choose a replacement over an upgrade.
DEFINITION
Furnaces are rated for efficiency by AFUE (annual fuel utilization efficiency), which measures the annual fuel consumption against the amount of heat generated by the furnace over a year. Furnaces that have the Energy Star label have an AFUE of at least 90 percent. New fuel-burning furnaces can't be sold if their AFUE is lower than 78 percent. High efficiency furnaces (AFUE 90 percent and above) are also known as condensing furnaces, which extract residual heat from exhaust gases, to maximize heating efficiency. They also tend to sport advanced features such as variable speed blower motors and two-stage gas valves.
LIFESPAN
Furnaces have a fairly long life span of 15 to 20 years. However, this is an average, and some furnaces last longer than this with no problems, and some might give out at 12 years. If your furnace is within this age range, there are some warning signs to look out for when deciding if you should repair or replace the furnace. If your furnace is younger than 8 years and the cost of repair is estimated under $400 then the repair may be the right solution for you depending on the condition of your HVAC system. However, if your furnace is younger than 8 years and the cost of repair is estimated over $500 then replacement to a new energy efficient furnace might be the best solution.
REPAIR OR REPLACE
Most furnaces incur the majority of their breakdowns within the last 2 years of their operation. If your furnace has had a number of costly repairs within the last 2 years, it might be time for a replacement. If your furnace usage has not changed, but your utility bills continue to rise, then that's a sign your furnace is becoming increasingly less efficient. Replacing it would be highly beneficial, especially if you choose an Energy Star model, which guarantees greater efficiency resulting in more savings. A furnace that is deteriorating will have more difficulty heating all rooms in your home equally, resulting in some being significantly warmer or cooler than others. A furnace making noises during operation – such as banging, humming or popping – is a sign that it's on its way out.
ADVANTAGES
If you do have to replace your furnace, there are many benefits to installing a new furnace, such as lower utility bills, better comfort within your home, improved humidity and dust control, improved air quality, and the assurance of a warranty. From ignition, fuel-to-heat conversion, airflow and exhaust system, a high efficiency furnace excels in all areas. And the only drawback, which is the initial cost of installation, will more than pay for itself in future energy savings.
MAINTENANCE
Once the new furnace is installed, it must be properly maintained on a regular basis to ensure optimal efficiency. This maintenance must include the checking of all mechanical and electrical components, cleaning of parts, and the replacement of parts and the furnace filter as required. Doing so will ensure you enjoy great service from your furnace for many years to come.
If you have any questions about a high efficiency furnace, or would like one installed in your home, contact A1 Choice Plumbing & Drain. We will help you choose the right furnace based on your specific needs and offer you an affordable and flexible method of payment. So call today and start saving.