Plumbing tips from A1 Choice Plumbers in Kelowna & West Kelowna If your sprinkler system freezes and burst several things along the line could be broken, including the sprinkler heads, valves, fittings, or backflow device. A frozen irrigation system can affect the mainline that runs…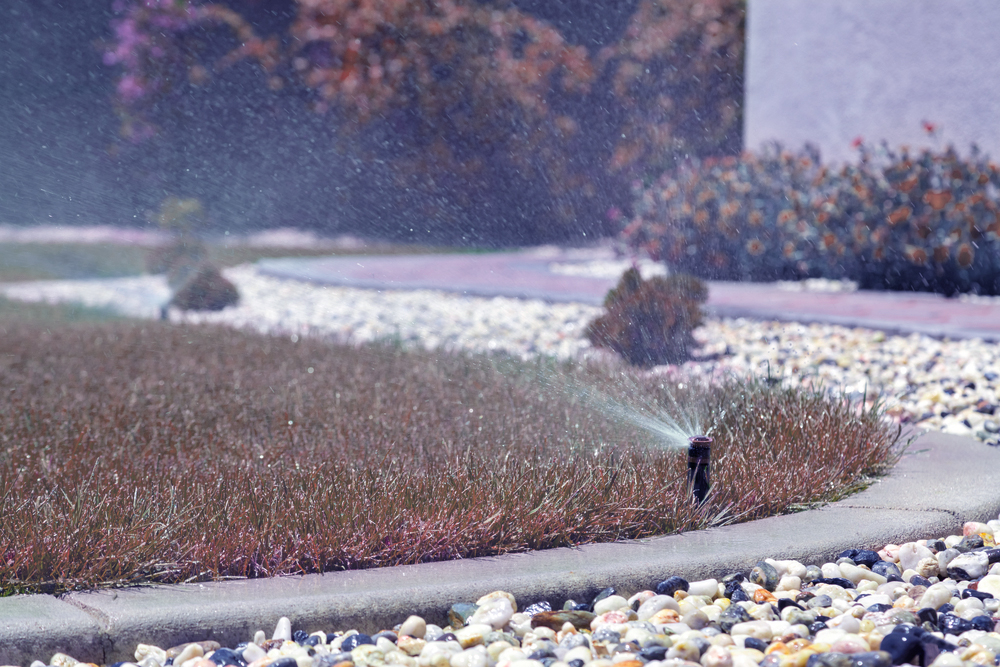 Plumbing tips from A1 Choice Plumbers in Kelowna & West Kelowna
If your sprinkler system freezes and burst several things along the line could be broken, including the sprinkler heads, valves, fittings, or backflow device. A frozen irrigation system can affect the mainline that runs from your house. And if enough pressure builds up in the system you could have a pipe burst, creating problems with your plumbing and causing water damage inside your home and to the structure of your house. If this happens you'll not only have a problem with your irrigation system but you'll need an internal plumber as well. This would be a very expensive, but, thankfully, completely preventable experience if you follow these instructions.
PROTECTING YOUR HOME FROM A BURST SYSTEM
First you'll need to schedule a visit from a professional who knows how to prepare an irrigation system for winter. All of the zones in the system will need to be blown out in the fall so that there's no water left in the system. Not only will this prevent winter damage but it will increase the ability to have a smooth turning-back-on in the spring. So when football season gets in full swing you know it's that time of year to defend your pipes. As the saying goes – the best defence is a good offence.
Although we live in beautiful British Columbia, we still experience freezing temperatures, so to minimise the risk of freeze damage to your irrigation system you'll need to 'winterise' it. So as the weather cools, it's important to prepare sprinkler systems for the onset of freezing temperatures. Water that is left in the system during the winter may cause valves or other system components to malfunction when the system needs to be operating at peak efficiency during the spring and summer months.
TURN OFF THE TIMER
Automatic irrigation systems have a controller or timer, with most of them having a 'rain' or 'off' mode that shuts off the signals to the valves. Turning it 'off' allows the controller to keep all the essential programming information stored. The only change is that the valves will not activate. If you unplug or cut the power to your controller, be aware that you may need to reprogram it in the spring.
CLOSE THE MAIN VALVE
Nearly every system has a main water valve that when turned, will shut off the flow of water to the irrigation system. The main valve is often located outside, but may be inside the garage, depending on the system set up. Shutting off the main valve will prevent any flow of water and protect the system from freezing up. If your system doesn't have a main shutoff valve, you may consider purchasing one as they are inexpensive to install and a great way to protect your investment.
DRAIN THE PIPES
Those who live in colder regions will want to remove the water from pipes to keep them from freezing and bursting. There are several ways to drain pipes, including draining the valves manually and using compressed air to 'blow out' the system. As there can be some risk involved when using the blow out method, always wear eye protection and contact an irrigation system specialist beforehand.
INSULATE THE ABOVE GROUND PIPES
It's also a good idea to insulate any aboveground pipes, valves and backflow preventers. Wrap the valves in insulation (foam insulation tape and a plastic bag). Most home supply stores sell self-sticking, foam-insulating tape and foam-insulating tubes for this task.
INSTALL A WIRELESS RAIN/FREEZE SENSOR
Rain/Freeze sensors prevent the irrigation system from turning on when the temperatures drop below freezing, or during a rainstorm. A sudden cold snap before the system is winterised can result in damage and wasted water. Watering before or during freezes can create problems with lawns, shrubs and trees, as well as create ice on walkways or streets.
SCALE IT BACK
Even if temperatures do not drop below freezing during the winter, it is important that homeowners reduce the watering times and frequency during cooler temperatures. Most plants and grasses adapt to cooler temperatures and shorter days by curtailing growth, or going dormant during the winter. Scaling back watering will result in happier, healthier plants when spring returns.
Family owned and operated A1 Choice Plumbing & Drain is a full service plumbing company based in Kelowna & West Kelowna. We specialise in a wide range of plumbing services for homes and businesses. To secure your sprinkler system for a safe and secure winter sleep, call a professional plumber today.